Our Staff at LSPC
Taylor Anglemyer
Tandem Instructor
Coach 
Ken (Sonny) Bader
Static Line Instructor/Examiner
Coach
PRO
 Master Rigger
Travis Bader
Static Line instructor
Coach
Lee Baney
Static Line Instructor
Coach
PRO
Larry Bartlett "Coach"
S&TA
Pilot
Coach
SLI
PRO
Senior Rigger
Chris Beran
Static Line Instructor
Coach
Jennifer Beran
Static Line Instructor
Coach
Mike Blacksher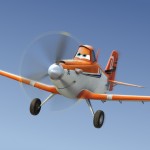 Pilot
Static Line Instructor
Coach
PRO
Videographer
Mark Bousek
Static Line Instructor
Coach
PRO
Rick Buesing
Pilot
Shaun Burdess
Static Line Instructor
Tandem Instructor
Coach
Matt Clampett
Coach
"Lucky" Chuck Crinklaw D-27666
Tandem Instructor, Coach, Videographer, Senior Rigger
Started in skydiving as a static line student in 1999.  To date he has over 3000 jumps.  Most can be attributed to being a tandem instructor and a videographer.  He loves this sport and loves giving the experience to newcomers every weekend as a tandem instructor
 Jerry Eddens D-18267
Static Line Instructor, Coach

Jerry made his first jump in April of 1990 to date he has made 1146 jumps.  he became a coach in 2010 and received his Static Line Instructor rating in 2011.  Current Pops state record holder, most jumps in a 24 hour period (60 jumps July 21st 2005)
Mark Farrell
S&TA
Pilot
Static Line Instructor
Coach
PRO
Linda Fette
Static Line Inatructor
Coach
Doug Fette
Static Line Instructor
Coach
Ryan Fosler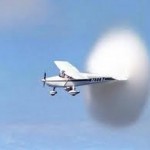 Pilot
Well when he is not jumping or traveling.
Russ Graham
Pilot
Coach
Dave Hanna
Coach
Greg Hladik D-34691
Tandem Instructor, Static Line Instructor, Coach, PRO
Greg has been skydiving since 2010, has made over 800 skydives.  He has been a coach for the past 3 years.  "I love seeing the students' excitement on their jumps and help give them the instruction they need to progress."
Chris Holland (Banana Shoes)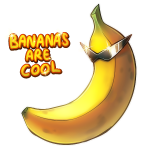 Static Line Instructor
Coach
Mark Kolesik
Tandem Instructor
Static Line Instructor
Coach
Bill Lahman
Static Line Instructor
Tandem Instructor
Coach
Videographer
Dan Myers D-16390
Static Line Instructor, Coach, PRO, Senior Rigger

Dan made his first jump in Sept 1991.  To date he has 3600 jumps.  Dan became a instructor back in 1995.  He in his 20 years of instructing has trained many of the current jumpers in the Nebraska skydiving community.  But he is not responsible for their performance levels, attitudes, personality disorders or their spotting skills.
Dan Phillips
Static Line Instructor
Coach
Ryan "Rudy" West
Tandem Instructor
Coach
Videographer
Justin Wiles C-43175
Coach